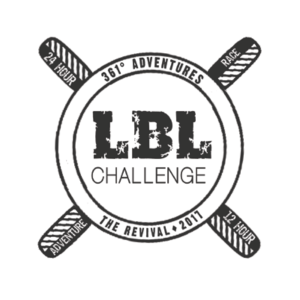 We're bringing it back for 2017!
---
The LBL Challenge (Land Between the Lakes)
This is the race that got 361° hooked on the sport of adventure racing. Originally put on by Bonk Hard Racing, it took a hiatus for a few years; being bummed about this, we contacted them and they graciously passed the race on to us for a revival. We're excited to take it on!
---
Race Facts
WHAT: A USARA Qualifier Race (the 24HR)
LENGTH: 12 Hours or 24 Hours
DISCIPLINES: BIKING | TREKKING | PADDLING
WHERE: Land Between the Lakes. Headquarters will be Kenlake State Resort Park.
WHEN: March 4, 2017
WHO: Solos & teams of 2, 3, or 4
REGISTRATION: $275 per person (24 hr) $165 per person (12 hr). Includes boats, a good meal & post-race party, quality maps, a cool long-sleeve tech shirt, sponsor swag, and most importantly – a great race.
THE COURSE: Lots and lots of biking! We're featuring the mtb trails hard this year, along with a few on and off-trail foot sections. The paddle will be relatively short (and in the daylight).
Registration closed at 11:59pm EST on February 12th.
---
Additional Info
MANDATORY GEAR | RULES | ROSTER | RACER COMMUNICATION #1 |
RACER COMMUNICATION #2 | RESULTS
SCHEDULE: (see the RACER COMMUNICATION for more details)
FRIDAY:
Check-in — 6:00 – 7:30 pm
Pre-race Meeting — 8:00 pm
SATURDAY:
Race Start — 7:00 am (12HR) | 10:00 am (24HR)
Race Finish — 10:00 pm (12HR)** | Sun. 10:00 am (24HR)
**Note: For the 12HR course, we want to make sure that everyone finishes on time (and gets a chance to see most of the highlights). Depending on trail conditions, along with the wind predictions for the paddle on race day, we may give you some extra time. So, go ahead and plan on 12-15 hours of racing. We'll let you know of any "bonus-time" in the Racer Communication, a few days before race weekend. UPDATE: Now with MORE HOURS! The 12 hr race is officially a 15 hr race.
---
---
Lodging
Kenlake State Resort Park is hooking racers up with a huge discount! A block of rooms has been reserved for racers (families & friends), so make your reservations early by calling the Park directly at (270) 474-2211 and mentioning the LBL Challenge:
– $54.95 for lodge rooms
– $69.95 for 1 bedroom cottages
– $89.95 for 2 bedroom cottages
UPDATE on CAMPING: The campgrounds at Kenlake won't be open by race weekend, so if you're interested in camping, it's been suggested that you look at either Fenton (self-serve) or Energy Lake campgrounds. Camping reservations can be made here.
USARA Qualifier
USARA: As a regional qualifier for the 2017 National Championship, the top 4 Coed and the top 4 Open (all male or all female) teams will receive an invitation to the 2017 USARA Adventure Race National Championship (note that 3 person and 4 person divisions will be combined for qualifying purposes). Additionally, the top placing Coed team will receive USARA Regional Champion Jackets along with a $400 Regional Qualifier sponsorship applied towards their entry fee into the 2017 USARA Adventure Race National Championship. Teams from Regional Qualifying Events receive 10 additional USARA National Ranking Points as well. All racers will need to either be USARA members or purchase a one day membership for $8.
---