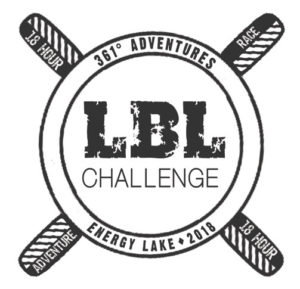 The LBL Challenge (Land Between the Lakes)
This is the race that got 361° hooked on the sport of adventure racing. After reviving it in 2017 (with some crazy-time mountain biking) we'll be exploring the east side with a great mix of new terrain!
---
Race Facts
WHAT: The LBL Challenge. USARA Qualifier
LENGTH: 18 Hours
DISCIPLINES: BIKING | TREKKING | PADDLING
[Bring your own canoe or kayak or we have boats available to rent. Just choose an option when you register]
WHERE: Land Between the Lakes. Lodging will be at Kenlake State Resort Park. Start will be at the Woodlands Nature Station
WHEN: March 3, 2018
WHO: Solos & teams of 2, 3, or 4
REGISTRATION: $180 per person. Includes a good meal & post-race party, quality maps, a cool long-sleeve tech shirt, sponsor swag, USARA Qualifier, and most importantly – a great race.
THE COURSE: Think trek to paddle to bike to trek to bike to trek to bike to trek to bike etc. Or something like that. The paddle will be relatively short (and in the daylight).
Registration closed at 11:59pm EST on February 15th
---
Additional Info
MANDATORY GEAR | RULES | ROSTER | RACER COMMUNICATION | RESULTS
SCHEDULE [Central Standard Time]:
SATURDAY:
Gear Staging (for personal boats only) — 6am – 7am
Check In — 7am – 8am
Pre Race Meeting/Maps — 8am
Race Start — 10:30am
Race Finish — 4:30am (Sunday)
---
USARA Qualifier
The LBL Challenge will be a regional qualifier for the USARA National Championship being held in Indiana this year! The top four combined 3-person and 4-person coed teams and the top 4 open (all female or all male) teams will receive an invitation to the 2018 USARA Adventure Race National Championship.
Additionally, the top placing team in the combined 3 and 4-person elite coed divisions will receive USARA regional champion jackets, along with a $400 regional qualifier sponsorship applied toward entry into the 2018 USARA National Championship.
---
Lodging
Kenlake State Resort Park is hooking racers up with a huge discount! A block of rooms has been reserved for racers (families & friends), so make your reservations early by calling the Park directly at (270) 474-2211 and mentioning the LBL Challenge:
– $54.95 for lodge rooms
– $69.95 for 1 bedroom cottages
– $89.95 for 2 bedroom cottages
CAMPING: The campgrounds at Kenlake won't be open by race weekend, so if you're interested in camping, check out Energy Lake campgrounds. Camping reservations can be made here.
---
Past Results