Who We Are
Athena Adventures (A²) was born out of a love of adventure racing and the guidance of the company 361 Adventures. Athena Adventures brings outdoor recreation events to the Rocky Mountain region specializing in navigation, biking, trekking, and paddling. Athena Adventures' mission is to challenge bodies and minds through adventure activities while enhancing awareness of the natural community, promoting conservation and preservation of natural spaces.
Jess and Alicia are the enthusiastic owners of Athena Adventures. We were raised in the foothills of Colorado. Spending hours in the outdoors – hiking, camping, biking, and absorbing the beauty around us – shaped our views of the natural world. As we grew, our love and knowledge of nature increased and our sense of adventure exploded.
Early in Alicia's career, she steered her life in the direction of recreation. Alicia completed a degree in Recreation and then lead after-school programs in Washington State. Since then she has furthered her talent through marketing research, while dreaming of returning to recreation.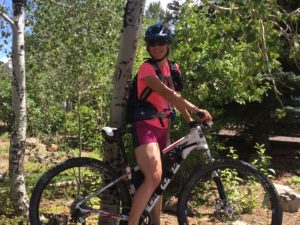 Jess started her career at Indiana State Parks as a summer intern. She loved interpreting nature for the public and assisting with recreation programs. She continued on that path until one day at Otter Creek Park in Kentucky, she witnessed an adventure race in action. When she saw the racers using maps to navigate their way around the course by biking, trekking, paddling or rappelling, she knew she found her true love. She completed her first race as a solo female racer in The Fig, a 12-hour adventure race in the Red River Gorge, Kentucky. The passion for adventure racing she has developed has gone from 12-hour races, to 30-hours races, to expedition races (including the 6 day World Championships). She has been ensnared by the multi-day race bug. In 2017, she joined the 361 Adventures Chickpoints all female team at the USARA National Championship where they won the first National Championship for all female teams.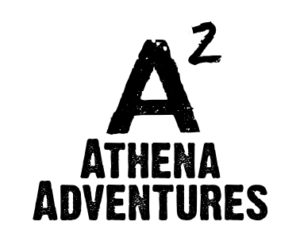 We see Athena Adventures as our way of further sharing our love for nature and adventure.
Thank you, A²
info@athenaadventures.com