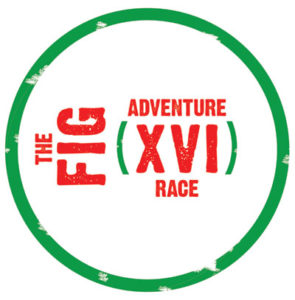 The FIG
We're making this Classic an 18 HOUR endeavor for 2018! As the longest running Adventure Race in Kentucky it'll serve as the finale for both the Unbridled and 18HR Series. Spectacular views and a tough, rugged course starting at midnight is under works.
---
Race Facts
WHAT: The FIG [UNBRIDLED and 18HR AR SERIES FINALE]
LENGTH: 18 Hours
DISCIPLINES: BIKING | TREKKING | PADDLING
[Bring your own canoe or kayak or we have boats available to rent. Just choose an option when you register]
WHERE: Red River Gorge, KY – Map
WHEN: November 3, 2018
WHO: Solos & teams of 2, 3, or 4
REGISTRATION: $185 per person.
THE COURSE: Who knows, but it'll be 18 hours of hard.
Registration will open later on…
---
Additional Info
MANDATORY GEAR | RULES | ROSTER | RACER COMMUNICATION | RESULTS
Schedule: (tentative)
— Friday, November 2nd —
Gear Staging  —  5:00pm – 7:30pm
Race Check In  —  5:00pm – 7:30pm
Pre Race Meeting  —  8:00pm (maps)
Race Start  —  Midnight
— Saturday, November 3rd —
Race Cutoff —  6:00pm
Post race food/award ceremony (on us) — 6:30pm
---
Lodging: 
A block of rooms at Natural Bridge State Resort Park is reserved for racers (families & friends). Make your reservations early! The park also has other lodging options. For reservations, or more information, call The Lodge directly at (606)663-2214 and mention The Unbridled Adventure Race.
If you'd like posher accommodations (or if the Lodge books out) check out Cliffview Resorts – they have over 60 cabins to choose from and are big supporters of the FIG! They're offering racers 20% OFF!!! Check them out and give them a call – 888-596-0525.
---