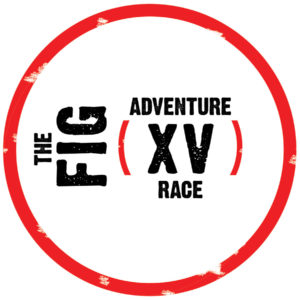 ---


LENGTH: 12 Hours
WHERE: Red River Gorge Map
WHEN: November 4, 2017

Registration deadline is 11:59pm EST October 22nd.
---
The Course:  The Classic Red River Gorge Experience. This is the longest running Adventure Race in Kentucky. Spectacular views and a tough, rugged course are a given. Here is what we're willing to share about the course:
You'll be paddling on the Kentucky River.
Your bikes will get muddy.
You'll likely get cliffed-out and bushwhack through some thick rhododendron.
Point to Point:  We'll be transporting you from Natural Bridge to somewhere in the general vicinity of  Beattyville. It'll be up to you to figure out how to get back to your car in 12 hours. We will be providing you with a handy topographical map of the area for you to plot checkpoints on. That'll help, we hope.
---
MANDATORY GEAR | RULES | ROSTER | RACER COMMUNICATION | RESULTS | SERIES RESULTS
Schedule: (tentative)
— Friday, November 3rd —
Gear Staging  —  5:00pm – 10:00pm
Race Check In  —  6:00pm – 7:45pm
Pre Race Meeting  —  8:00pm (maps)

— Saturday, November 4th —
Breakfast Wagon  —  5:30am – 6:00am
Bus Loading  —  6:00am
Race Start —  7:00am
Race Cutoff —  7:00pm
Post race food/award ceremony (on us) — 7:30pm
Lodging:
A block of rooms at Natural Bridge State Resort Park is reserved for racers (families & friends). Make your reservations early! The park also has other lodging options. For reservations, or more information, call The Lodge directly at (606)663-2214 and mention The Unbridled Adventure Race.
If you'd like posher accommodations (or if the Lodge books out) check out Cliffview Resorts – they have over 60 cabins to choose from and are big supporters of the FIG! They're offering racers 20% OFF!!! Check them out and give them a call – 888-596-0525.