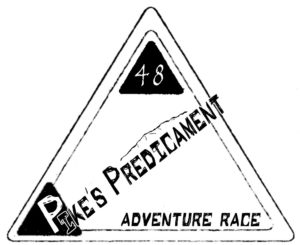 In 1806, Zebulon Pike was commissioned to explore the regions outside of the Louisiana Purchase. He entered the Colorado mountains but went too far south, ending up in Spanish territory where he was captured. Can you navigate through the Pike National Forest better than Pike himself?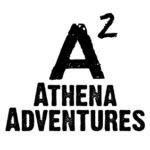 This will be a collaboration with Athena Adventures!
---
Additional Info
WHAT: Pike's Predicament
LENGTH: 48 Hours
DISCIPLINES: BIKING | TREKKING | PADDLING
WHERE: Pike National Forest, CO – MAP
WHEN: May 18-20, 2018
WHO: Solos & teams of 2, 3, or 4
REGISTRATION: $480 per person. Includes canoes, a quality course with a good meal & post-race party, a bunch of maps, various sponsored products, and most importantly a great race experience.
THE COURSE: Think big and fun. We've put on (and raced a bunch) of expedition races before – we'll do you right.

Registration Closes midnight on May 3rd!
---
Additional Info
MANDATORY GEAR | RULES | ROSTER | RACER COMMUNICATION | RESULTS
SCHEDULE: (tentative)
FRIDAY:
Race Check-In — 8:00 am – 9:00 am (maps distributed during check-in)
Gear-Buckets/Paddle-Bag Loaded — deadline will be 10:00 am
Pre-Race Meeting — 11:00 am
Race START — NOON
SUNDAY:
Race FINISH — NOON
Post-Race Party — NOON
---
---
GEAR & LOGISTICS
We'll continue to update this page with any new information or answers to commonly occurring questions. Look for the Racer Communication to be published a few weeks before the race; it will cover all you'll need to know to dial in the logistics.
---
Mandatory Gear: The items on the Mandatory Gear List (list published soon) are not all inclusive of items you will need to complete the race. Bring other equipment as appropriate to get through the event. Random gear checks will be performed on course – penalties will be assessed for missing gear.
5 Gallons of Gear: Since the terrain is challenging enough, we thought it'd be nice to allow for a little extra resupply on the course. You will be allowed ONE 5-gallon bucket per person to fill with any gear desired. More details on when/where you'll see these during the race will be provided in the Racer Communication. Your Gear Bucket will be collected during the prerace and must meet the following requirements:
o Tight-fitting lid
o No larger than 5 gallons
o Must have a handle
o Bib# Sticker (provided) stuck to side of bucket
Pro Tip #3: To facilitate teams flying in for the event, we're also offering to supply you with a bucket if needed (which you'll receive during check-in). This option is available during registration ($5/bucket).
Paddling: "Paddling" sections for this race are referencing canoe sections only. For these sections, one canoe will be provided to two and three person teams, and two canoes will be provided to a four person team. Kayaks will be provided to solo participants. The canoe section(s) may be on flat or moving water (no whitewater). Portage wheels will not be necessary and are not recommend. Teams may bring their own paddles, PFDs, and center seats which will be transported by race staff.
Paddle Bag: One paddle bag per team is mandatory. This will be used by race staff to transport your Paddle specific gear ONLY.
Biking: Road and Cyclo-Cross bikes are not permitted.
Maps: Checkpoints that require plotting will all be on maps with a scale of 1:24,000 with UTM grid markings. Primary maps will be on waterproof paper along with the race instructions. Supplemental maps may be of varying scales and may not be waterproof. You will receive primary maps and course instructions during check-in and have several hours prior to the race-start to plan your course.
Short-coursing: Nobody likes to be short-coursed. We figure you've trained hard(ish), taken time off to travel and spent a fair amount of money to do this race – so, we've designed this course to let you do your own thing. As with anything however, there are limitations to what we can accomplish. If for whatever reason your team has fallen so severely behind that it begins jeopardizing the logistics of the race for other competitors, we'll facilitate your movement through the course.
Dark Zone: No dark zone. The course will allow you to race as non-stop, over 2 days, as your heart  & legs desire.
Unsupported Race: This as an unsupported race and outside assistance is prohibited.
Accommodations: The area you'll be racing in is fairly remote. We'll be providing you with a host campground location, and other suggestions for lodging in "town".
Meals: A post-race meal is included in registration, and will be at the FINISH.
Rules: We don't foresee (and have never had to get rulesy on anyone), but just in case some trouble-makers show up: All rules presented will be enforced at the discretion of the Race Director(s). In the event these rules require further clarification, the standardized Adventure Racing World Series (ARWS) Rules of Competition will be referenced. All rules presented by the Race Directors (in writing, or verbally) supersede all other rules.
---
This will be our 6th year of putting on ARs, from 4hrs to 4days. It's our sport and what we love! It's also hard to get right. We're confident that given our experience in both racing and organizing, that you won't be disappointed. Hope to see you in Colorado…
---
VOLUNTEER: As you can imagine, a 2 day race doesn't come together without a lot of help – any and all assistance is tremendously appreciated and volunteers will get the same swag as racers, plus tons of gratitude from both us and the racers.

---
Policies: REFUND POLICY- Entry fees are nonrefundable. Registered teams canceling 60 days prior to race date will receive 100% credit minus $50 administration fee for any future event. Cancellations less than 60 days prior to race date will receive a 50% credit minus a $50 administration fee for any future races. Credits are good for 1 year from the race date and can be used for any 361 Adventures event. Any difference in price must be paid, and no refunds or additional credits will be made if the credit exceeds the deferred fee.
TRANSFER POLICY – Entrants changing divisions must notify us 30 days prior to race date. Entry cannot be guaranteed in the event extra team members are added. Additional fees must be paid at the current registration rate. No refunds or credits will be given in the event of transfers or changes to team.
In the event of severe weather or other unforeseen circumstances, the race start may be postponed or the course may be shortened. We reserve the right to alter, postpone, or cancel any race for safety concerns.
---
         
---