APRIL 7-8, 2017
"It ain't supposed to be easy"… We'll be continuing that tradition in 2017 – for the 5-year anniversary you could guess we were going to up the levels (if a 4-day version wasn't enough). SO, let's kick it off with a night start after the pre-race meeting on Friday and throw in a crazy rappel off of one of Break's high cliffs!
---
Race Facts
WHAT: A USARA sanctioned Adventure Race.
LENGTH: 15 Hours (USARA Regional Qualifier)
WHERE: Breaks Interstate Park, VA. Jefferson National Forest Region. Map
WHEN: April 7-8, 2017
WHO: Solos & teams (Co-ed or Open) of 2, 3, or 4.
DISCIPLINES: Orienteering, Trekking, Mountain Biking, Paddling (Class I-II), *Ropes (optional/see below)
REGISTRATION: $150. Includes boats, a good meal & post-race party, quality maps, ropes, a BD pint glass, and most importantly – a great race. Registration closed March 19.
Check out this FAQ, or contact us if you have any questions about getting into this sport. Also, check out The Breakdown on Facebook for updates and tid-bits.
---
---
Additional Info
MANDATORY GEAR | RULES | ROSTER | RACER COMMUNICATION | RESULTS |
---
TENTATIVE  SCHEDULE:
FRIDAY:
Race Check-In — 5:00 pm – 6:45 pm
Pre-Race Meeting — 7:00 pm (maps distributed after)
Start — 10:00 pm
SATURDAY:
Finish —  1:00 pm
AFTER PARTY — Shortly after the FINISH
---
*Ropes (optional): This rappel will be worth doing. If you don't have the very minimal climbing gear required, we'd highly recommend hitting up a friend, Facebook or climbing gym. If, however, you can't find the gear or are averse to stepping off of high cliff-lines, they'll be a workaround.
Accommodations: Breaks Interstate Park will have discounted rates for us. A large block of rooms at The Lodge (which we can personally vouch are very nice rooms) will be held after registration opens. Campsites, camper sites, and cabins are also available. You must call The Park directly at (276) 865-4413 to receive this discount; just mention The Breakdown.
Meals: A post-race meal is included in registration, and will be at the START/FINISH. All other eats can be had at the Park's Rhododendron Restaurant. The restaurant offers a la carte menu items as well as buffets. Breakfast, lunch, and dinner will be available throughout the race weekend. Nearby Haysi, VA has no less than 3 pizza places and a few other good options as well.

VOLUNTEER: As you can imagine, this 15HR race and especially the 4 day race doesn't come together without a lot of help – any and all assistance is tremendously appreciated and volunteers will get race shirts, pint glasses, swag, and tons of gratitude from both 361° and the racers.

---
---
USARA Qualifier
USARA: As a regional qualifier for the 2017 National Championship, the top 4 Coed and the top 4 Open (all male or all female) teams will receive an invitation to the 2017 USARA Adventure Race National Championship (note that 3 person and 4 person divisions will be combined for qualifying purposes). Additionally, the top placing Coed team will receive USARA Regional Champion Jackets along with a $400 Regional Qualifier sponsorship applied towards their entry fee into the 2017 USARA Adventure Race National Championship. Teams from Regional Qualifying Events receive 10 additional USARA National Ranking Points as well. All racers will need to either be USARA members or purchase a one day membership for $8.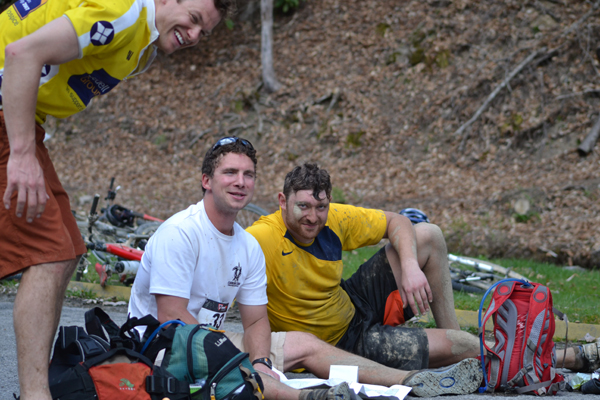 Results
    
---