---
Sorry, NO BDXPD coming up soon, but if you're looking for a multi-day fix, check out our Pike's Predicament Race in Colorado!
---
GEAR & LOGISTICS
We'll continue to update this page with any new information or answers to commonly occurring questions. Look for the Racer Communication to be published about a month before the race; it will cover all you'll need to know to dial in the packing/gear/logistics.
---
Mandatory Gear: The items on this Mandatory Gear List are not all inclusive of items you will need to complete the race. Bring other equipment as appropriate to get through the event. Random gear checks will be performed on course – penalties will be assessed for missing gear.
Gear Bin: Teams will be allowed one bin per person and will decide what bin(s) they'd like available at specific TAs. The planning and logistics of this will be covered in the Racer Communication, but for now, just be aware that the bins are going to be "shared" among team members and will be split up at various TAs.
To keep consistent with the industry-standard for expedition races: the required gear box is the 35-gallon Action Packer. If you'd like to use a smaller bin, you may also use the 25-gallon version of the Action Packer. These types of bins are required so they can be transported properly. If you do have an alternate gear bin that you like to use, you may do so as long as the dimensions are smaller or the same as the 35-gallon Action Packer (Note: Dimensions, not capacity). The gearboxes must be stackable and the lids must close securely. Dimensions must be equal or less than 36" x 21" x 18" (LxWxH). If your box is larger than this, it will not be accepted. If you have any doubts, use the Action Packer.
Pro Tip #1: It's been our experience, that the 25-gallon version of the Action Packer is the largest-sized bin that can be accepted by most airlines without incurring an over-sized-baggage fee. Also, check regulations on what's acceptable to pack so your CO2 cartridges, camp stove fuel, etc. don't get confiscated.
Pro Tip #2: To facilitate teams flying in for the event, we're also offering to supply you with a gear bin if needed (which you'll receive during check-in). The bin that will be provided is the HDX 27 Gallon Tough Tote (or equivalent). This option is available during registration ($15/bin).
5 Gallons of Gear: Since the terrain is challenging enough, we thought it'd be nice to allow for a little extra resupply on a few of the Legs where you won't be seeing your Gear Bins for a while. Two person teams will be allowed ONE 5-gallon bucket to fill with any gear desired and 3-4 person teams will be allowed TWO 5-gallon buckets. More details on when/where you'll see these during the race will be provided in the Racer Communication. Your Gear Bucket will be collected along with your Gear Bins during the prerace and must meet the following requirements:
o Tight-fitting lid
o No larger than 5 gallons
o Must have a handle
o Bib (provided) taped to top of lid
Pro Tip #3: To facilitate teams flying in for the event, we're also offering to supply you with a bucket if needed (which you'll receive during check-in). This option is available during registration ($5/bucket). If you've already registered and need one, just shoot us an email.
Shipping: You can ship your bikes (and gear bins if needed) directly to Breaks Interstate Park. Ship to:
Breaks Interstate Park
c/o Breakdown XPD
627 Commission Cir
Breaks, VA 24607
Paddling: "Paddling" sections for this race are referencing canoe sections only. For these sections, one canoe will be provided to two and three person teams, and two canoes will be provided to a four person team. The canoe section(s) may be on flat or moving water (no whitewater) . Portage wheels will not be necessary and are not recommend. Teams must bring their own paddles and PFDs which will also be utilized for the Packrafting sections.
Packrafting: Teams must bring their own packraft(s), paddles and PFDs. You may encounter both moving and flat water. Sails and kites are not permitted. In lower water conditions, there will be sections where you may have to walk and carry your rafts/equipment. Additionally, specific legs of the race may have you carrying the packrafting-specific mandatory gear for extended distances.
Packraft rentals are available at up to a 20% discount from Backcountry Packraft Rentals. See their website for details and to arrange shipping.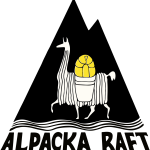 Pro Tip #4: Alpacka Raft will be offering a discount on their awesome packrafts! An email will be going out to all registered racers to take advantage of this offer. Check them out – they're a U.S. company out of Colorado, make incredible rafts, and are big supporters of our sport.
Paddle Bag: One paddle bag per team will be allowed (and is mandatory). This is in addition to your Gear Bin. This will be used by race staff to transport your Paddle & Packrafting specific gear ONLY. However, you will be required to transport your own paddle gear on certain sections.
Biking: Road and Cyclo-Cross bikes are not permitted.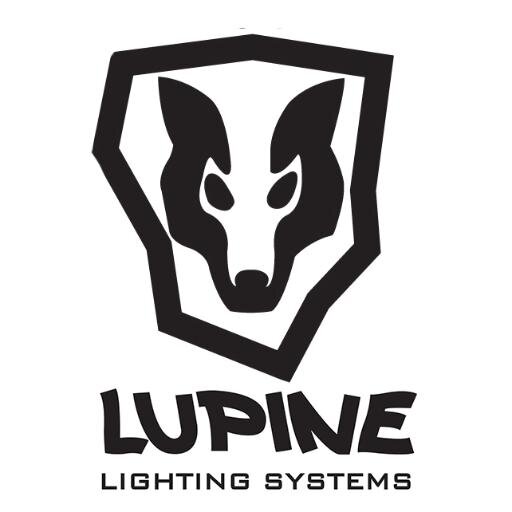 Ropes: Expect a rappel on a very vertical wall. This Leg is being presented by the awesome Lupine Lighting Systems guys. It'll be at night – but very bright. See the gear list for appropriate gear. No figure 8's permitted. This will be managed by a certified guide agency that will assist you with loading on to the rope system, however, knowledge and experience of rappelling and descending using an ATC is mandatory.
Maps: Checkpoints that require plotting will all be on maps with a scale 1:24,000 with UTM grid markings. Primary maps will be on waterproof paper along with the race instructions. Supplemental maps may be of varying scales and may not be waterproof. You will receive primary maps and course instructions during the pre-race briefing and have several hours prior to the race-start to plan your course.
Short-coursing: Nobody likes to be short-coursed. We figure you've trained hard(ish), taken time off to travel and spent a fair amount of money to do this race – so, we've designed this course to let you do your own thing. As with anything however, there are limitations to what we can accomplish. If for whatever reason your team has fallen so severely behind that it begins jeopardizing the logistics of the race for other competitors, we'll facilitate your movement through the course.
Dark Zone: No dark zone. The course will allow you to race as non-stop, over 4 days, as your heart  & legs desire.
Unsupported Race: This as an unsupported race. In place of a support crew, race staff will transport your gear and mountain bikes to the various transition areas on the race course.
---

This is one of the rivers you'll get to enjoy packrafting.
---